Stays that include the following days require a night minimum: Fri, Sat
Sorry, but the dates you selected require a night minimum stay. Please adjust your search and try again.
Best Options for Family Dining near Litchfield
Litchfield Beach | 11 May 2016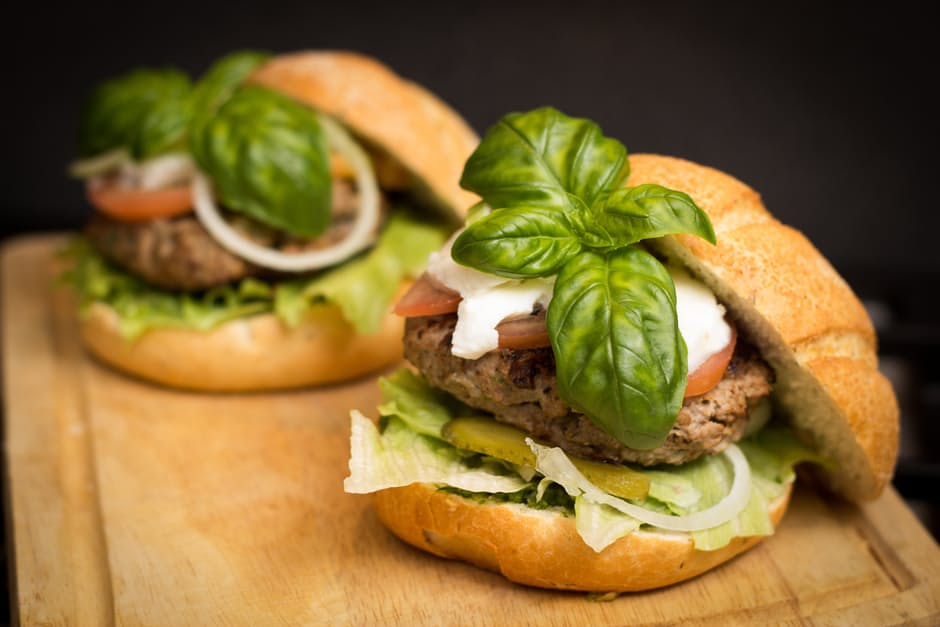 You know it as soon as you darken the doorstep.
This place is NOT kid friendly.
The breakable stemware. The hushed tones. The glares from patrons and staff.
So what's a hungry family to do?
Lucky for our littlest visitors, we in the South Strand love you, and we have loads of great spots where not only kiddos are welcome, but mom and dad will be pleased as well. Here are a few of our faves just minutes from Litchfield Beach & Golf.
1) Pawleys Island Tavern: While we can't think of many parents who delight in taking their children to a tavern per se, during the daylight hours this is less watering hole and more casual haunt. Situated just off Ocean Highway, this low-key spot specializes in tasty, approachable seafood, such as po-boys, crawfish quesadillas and fried baskets. Burgers, dogs and pizza appeal to fans of the classics. Soft drinks and kiddie cocktails are available — and they have a full bar if mom and dad need a little somethin'. The walls are covered in knickknacks and should keep the kids entertained. PIT hosts bands on weekend nights, so take note, parents.
Kids Menu? Yes. Think grilled cheese, chicken tenders, hot dogs and fried seafood baskets.
2) Litchfield Restaurant: What's the antidote for the pickiest eaters? All-day breakfast, that's what. Litchfield Restaurant is as unpretentious as you can get, as evidenced by their low prices, homey service and menu classics. Grab a "meat and three" for the heartier appetites, a burger for the tried-and-trues, and a tall stack for your short stacks. This spot is ideal for the earliest of early birds, since it closes at 2 p.m. on weekdays and 1 p.m. on weekends. It's perfect for a fun little fill-up before heading out on your afternoon adventure.
Kids menu? Yes. The standards, plus smaller versions of classic breakfasts for only three bucks.
3) BisQit: They say you can't please everybody. "They" have not been to BisQit. Heralded for their meaty burgers and viscous shakes, BisQit is also beloved for its clean, casual atmosphere and hearty and imaginative takes on basics. Grownups love the the Pittsburger, with its house queso and Lowcountry slaw, as well as the spicy Southwest with green chilies and pickled red onions. Kids might opt for a classic off the kids menu, or head straight to the shakes, which are a thing of beauty. Another bit to love about it is its home at the Hammock Shops — a great spot for the rug rats to run around before or after your meal.
Kids menu? Yes.
4) Hanser House: This is your classic, old school, family-owned eatery. Imagine great specials, huge portions, classic favorites, and an arms-wide-open welcoming atmosphere, especially where the kiddies are concerned. Grilled, broiled and fried seafood dinners are faves, as are regional specialties such as shrimp and grits. There are great early bird specials (especially nice when contending with early bird bedtimes) and a small but comprehensive kids menu that's heavy on some fun kiddie cocktails.
Kids menu? Yes. A couple of fried seafood options, chicken strips and grilled cheese, all with fries, apple sauce and hush puppies.
5) DeRoMa's Pizzeria: We can't assemble a "kid-friendly" restaurant list without including pizza, and this here's some good stuff. Quality ingredients and inventive specialties (ranch-based "The Dude" anyone?) top DeRoMa's chewy New York-style crust, and they also offer yummy sandwiches, salads, pastas and desserts. You can create your own pie, which is always advantageous when dealing with the teeniest (and often most opinionated) members of your brood.
Kids Menu? No, but pizza is the most kid-friendly food we know of, so it's not necessary!
And one bonus tip: Don't forget to end your nice at Paradise Ice Cream
What's your favorite South Strand spot for the family?
(Posted: 2/27/15)