Welcome To Pawleys Plantation Resort

Set amid the splendor of 200-year old moss-draped oaks in the historical coastal region of South Carolina, Pawleys Plantation provides the perfect setting for a memorable golf getaway, special event, family vacation or business retreat. Guests may choose from 1, 2, 3 and 4 bedroom villas each offering a golf course view. Settle into your comfortable accommodations, kick off your shoes, and soak up the Low Country feel of Pawleys Island. Relax and enjoy these guest-pleasing amenities that will help make your stay enjoyable.
Escape to the low country at Pawleys Plantation Resort this year with great packages & specials for any size group. Click one of the specials below to view more details or check out the Pawleys Plantation specials page for a complete list of packages & specials.
Brookgreen Gardens Nights of a Thousand Candles
Winter Escape 30% OFF
Spring Savings - 25% OFF
For more than two decades, Litchfield Vacations has been an industry leader when it comes to maintaining successful working relationships with homeowners from the Pawleys Island sector of the Grand Strand. It is always our top priority to ensure the rental management process is as seamless and lucrative for our homeowners as possible, and through our multi-faceted team of professionals and departments, we seek to make this endeavor reach its utmost potential.

Our full-service management style covers your condo on all fronts. We offer 24/7 maintenance availability, knowledgeable reservations staff, dedicated on-site housekeeping department, aggressive marketing strategies, and much more.
The Pawleys Plantation Resort News & Blog Center is your source for the latest going on around the Grand Strand. This section of our website is perfect for finding great local hot spots & specials for the Pawleys Island / Litchfield Beach area.

Visit Atalaya Castle on your Vacation to Pawleys Island

Great Kid-Friendly Entertainment Around Pawleys Island

Have Fun in Pawleys Island Without Breaking the Bank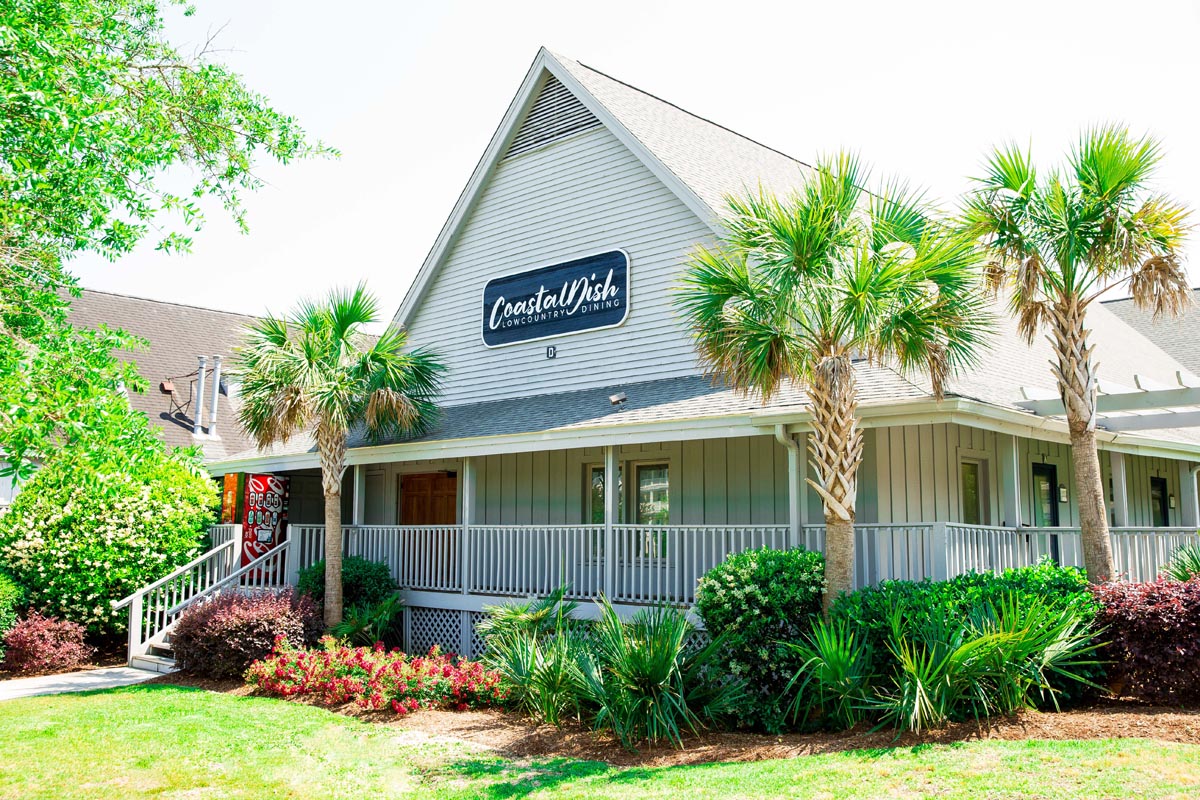 Coastal Dish is located on the courtyard along with the front desk & Starbucks. The restaurant features a large tavern with comfortable furniture and plenty of TV's. The bright, open dining room overlooks one of the Resort's beautiful lakes.
Breakfast Served 7 Days a Week!
Enjoy a full array of hot items, including Made to Order Eggs and Omelets, Bacon, Sausage, Grits, Oatmeal, Plush Fresh Fruit, Cereal, Yogurt & Pastries. Includes Juice and Coffee.

Plan in advance and add breakfast to your online reservation.
Adults - $10.50  |  Children - $7.85 (10 and under)
(price may vary at restaurant)
PIZZA - Order Carry-Out
Choose one of our Signature Pizzas:
Classic Margarita, Buffalo Chicken, The Deck Pie, or Meat Lovers
  • 12" Pizza - $13
  • 16" Pizza - $16
Build your own Pizza (+$1 per Topping)
  • 12" Pizza - $9
  • 16" Pizza - $12
Choose your toppings: Pepporoni, Hamburger, Sausage, Bacon, Ham, Grilled Chicken, Extra Cheese, Black Olives, Onion, Tomato, Green Pepper, Spinach