Stays that include the following days require a night minimum: Fri, Sat
Sorry, but the dates you selected require a night minimum stay. Please adjust your search and try again.
Spending Mothers Day in Pawleys Island and Litchfield
Litchfield Beach | 11 May 2016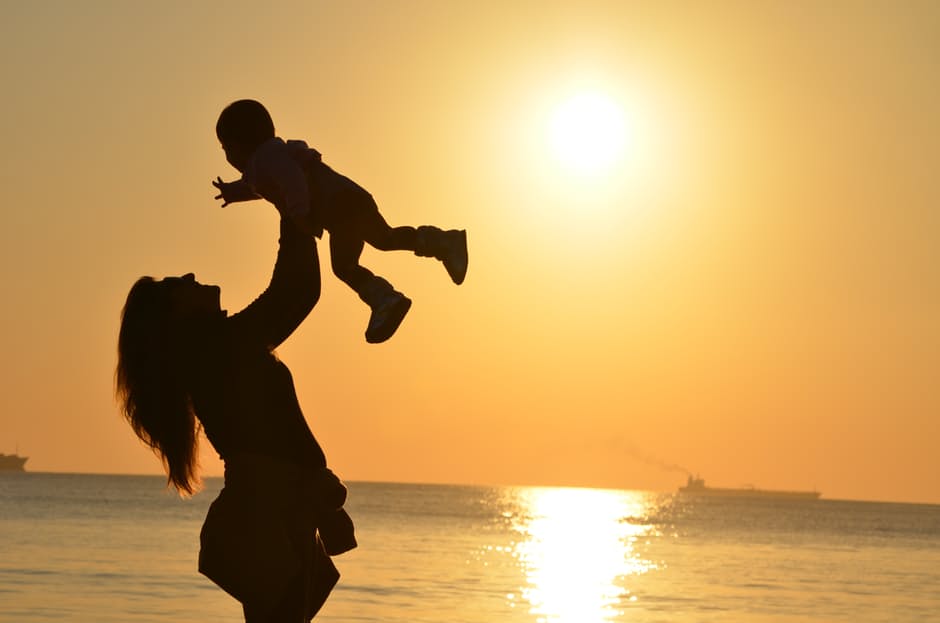 We all know what she's going to say.
"Oh, you don't have to get me anything for Mother's Day!"
Typical humble, selfless mom, right? But come on! Of course we have to do something!
In addition to the perfectly thoughtful gift (we'll leave that one up to you), a day of pampering and fun for mom is a must-do, and lucky for visitors to the Litchfield Beach & Golf Resort, there are some seriously great options within minutes of accommodations on Sunday, May 10.
Read on for some of the best ways to honor mom… yes, daytime drinks are involved.
1) Go with the flow: Treat mom to a little morning zen with an 8 a.m. "Yin to Vin" class at Island Wave Yoga (http://islandwaveyoga.com/ ) in Pawleys Island, focusing on bones and ligaments with the flow technique of vinyasa. This is a great one if she's a beginner, and also if she happens to be over 65 — classes are discounted to $10.
2) Mommy, mani, pedi: Bring her back to the resort for an indulgent "Morning Glory" treatment package of a signature facial, pedicure and manicure at Stox and Co., Salon and Spa. For two whole hours, mom will be rubbed, buffed, polished and perfected, and will love you forever for it.
3) Mimosa mama: Keep it delicious — and keep it tipsy — at BisQit right there in Hammock Shops Village. While not a traditional brunch spot per se, we love their delicious southern-inspired sandwiches and burgers, the inventive cocktails, and the fact that they are open on Sundays — not a foregone conclusion with a lot of spots in the South. And yes, they do have brunch-ier options on Sundays. Mom will feel ultra-indulgent if you throw in one of their famous super thick shakes, even more so if its spiked with something stronger. For more traditional breakfast fare, check out Litchfield Restaurant.
4) Shop talk: After filling up on brunch, don't venture far. The quaint beauty and high-caliber stores of the Hammock Shops Village will be enough to delight her for hours. Stop first in Affordables Apparel, a regional chain specializing in stylish and approachable clothing and accessories for women. New merchandise arrives weekly and, trust us, she'll find something she likes. For the chef moms out there, don't miss Carolina Gourmet. And for you kiddos out there that really want to splurge? There's always Whitmire Fine Jewelry. These are among many, many other great options.
5) Walk this way: While normally we're huge fans of Brookgreen Gardens and always endorse it no matter what, we suggest blocking out more time than just a few afternoon hours to visit. You'll get more bang for your entrance fee buck if you carve at least a half a day to linger. Instead, head across the street to Huntington Beach State Park. For a small fee, you and mom will be granted access to the pristine, untouched shoreline; the birders paradise that is the causeway; and the eerily grand Atalaya Castle. For an additional small fee, take a self-guided tour through the exotic Moorish former winter home of Anna Hyatt and Archer Huntington, early 20th century sculptor and scholar, respectively. Mom will enjoy the striking beauty and you'll all value some quiet time to regroup.
6) Mom's Night Out…and Off: After a big day of loving, spoiling, pampering and shopping, mom is probably pretty worn out and may want to stay close to her comfy bed. Lucky for her, Webster's Lowcountry Grill and Tavern at the resort is the best place to cap off the day. Dive into a local specialty, such as shrimp and grits or fried green tomatoes, or go for a juicy filet mignon or catch of the day. The Tavern menu is more on the casual side, but both spots serve their chardonnay ice cold — just how mom likes it best.
Lastly, if mom wants to go to church at some point today, check out these local houses of worship for Mass and service schedules.
What would you like to do for mom in Pawleys Island? Let us know!
(Posted: 4/28)