Pawleys Island Festival of Music and Arts
12 Sep 2016 | By: Courtney Martin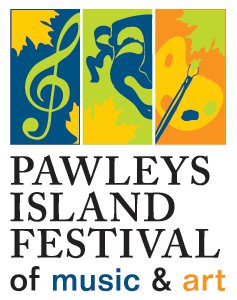 Festival season continues along the Grand Strand this Fall with the 2016 Pawleys Island Festivalof Music and Art, which will take place over a three-week period this September and October.Beginning on September 24 and running all the way until October 15, there are myriad eventsand activities for all.
One of the earliest events of the festival is Seaside Palette, which is scheduled for September24 from 9 am to 5 pm. Head over to the lawn of Georgetown County's historic Kaminski Houseand join over 50 artists, as they come together to participate in the 4 th year of this event. Artistswill paint all day Saturday until 3pm, and after they have completed their works, visitors willhave the opportunity to purchases these pieces of art at the Wet Paint Sale & Reception from3:30-5:30 pm. This is an excellent opportunity to see the beautiful talent of these dedicatedpainters.
Aside from the works on display and for sale, guests will also have the chance to experience TheHealing Force, a family of performers who specialize in World Music, arts in education,storytelling, residencies, concerts, workshops, and art. With the motto, "Serving theCommunity Through Art," it's evident that this special group of performers is devoted to theexpansion and celebration of the arts.Also on September 24 th , don't miss the 7 th Annual Chalk Walk in Francis Marion Park between 1and 5 pm, where visitors can take a trip back in time to celebrate the history, culture, andcommunity values of Pawleys Island. Inspired by the 16 th Century Italian tradition of streetpainting, the Chalk Walk is the perfect opportunity for guests of all ages to come together andshare a unique and artistic experience.
On September 29, the Festival will present its 17 th Annual Pawleys Island Wine & Food Gala,benefiting the Pawleys Island Festival of Music and Arts. The Gala will take place at The ReserveGolf Club of Pawleys Island. With the cost of admission, guests will have the chance to win$5000, taste over 100 wines, savor fabulous hors d'oerves from local gourmet chefs, feast onscrumptious desserts and cordials, and participate in a silent auction, wine pull, and variousraffle opportunities. All of the excitement begins at 7 pm, so get your ticket today!The activities and events continue into October, as performers including Shana Tucker, PeaboBryson, Zuill Bailey, and John Brown's Little Big Band put on live performances at The ReserveGold Club. The Festival draws to a close with a special tabled event called The DooWop Project,which requires a reservation and takes place on October 15 at 7 pm.
With so many options to choose from, the Pawleys Island Festival of Music and Art is an annualtreasure for all. To purchase tickets to any of the events listed, as well as other wonderfulopportunities visit the link below.
Stays that include the following days require a night minimum: Fri, Sat
Sorry, but the dates you selected require a night minimum stay. Please adjust your search and try again.